---
Together OK.org has extended their deadline for hiring field organizers. Stephens County IS included. You can find the posting at https://togetherok.org/ If you aren't familiar with TogetherOK I could only share that they are a non partisan organization, Their work is data driven, however and therefore normally compatible with us. If you know someone looking to get paid for making a difference.. this could be a good start!
Click here for the application form.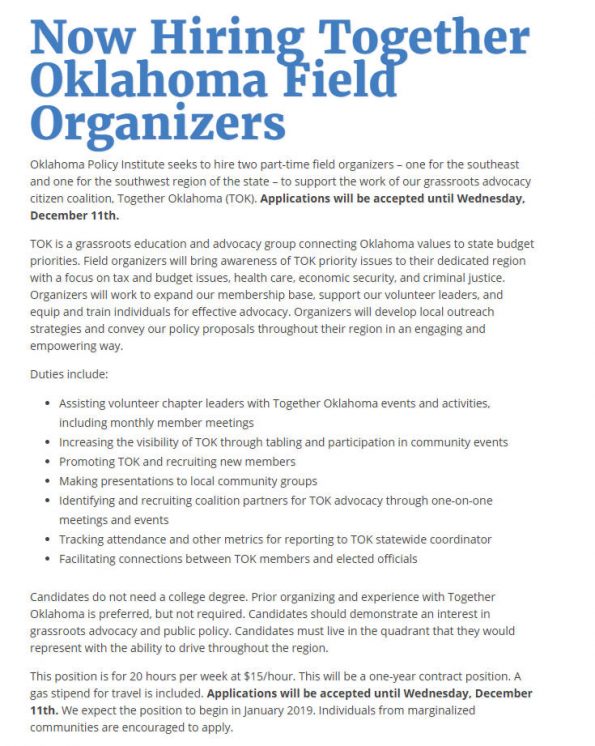 Looking for a paying activist job?