---
Truth proves elusive to some public figures
Gary Edmondson, Chairman for the Stephens County Democratic Party, Duncan Banner, Apr 26, 2017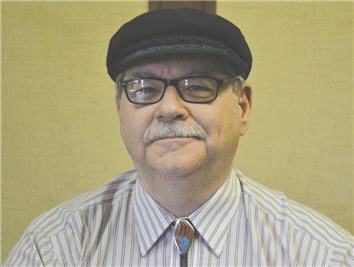 Oh, it's lyin' time again/ you can't believe them/ anytime that they/ open their mouths….
Oklahoma Gov. Mary Fallin and her GOP legislative cohorts have made liars of us all.
Last week, the governor, whose failureship has spawned one of the biggest economic collapses in governmental history, signed a law to kill tax credits for wind generation development effective July 1.
The bill, which was pushed by Republican heavyweights House Speaker Charles McCall and Senate President Pro Tern Mike Schulz, cuts three-and-a-half years off the wind power incentive program, which was passed originally with a Jan. 1, 2021 expiration date.
Remember our discussion about unfair ex post facto laws that change the rules in the middle of the game?
Well , how would you like to try to do business with a state where the power structure lures you in with attractive incentives, only to pull the rug out from under your research and development planning?
Over the weekend, a report credited Oklahoma with having the friendliest tax structure for businesses in the country. We can figure again that our government's shenanigans offset such pluses to stymie statewide development.
Speaker McCall cited a need for "structural budget reform" and "our current revenue climate" as the reasons behind what amounts to a bait-and-switch economic development planning .
He says, the elimination of the incentive program could save taxpayers up to $500 million over the next 1O years. He doesn't project the potential economic losses in investments, jobs and clean energy due to the flip-flop.
That $500 million savings estimate amounts to saving up to $50 million a year –  certainly nothing to induce sneezing.
Of course, about half of our nearly $1 billion budget shortfall can be traced directly to breaks, credits and paybacks to the petroleum industry. All at once.
Not surprisingly, the oil and gas producers were delighted to see their much smaller rival denied the kinds of benefits that they have received to the point of bankrupting state government.
Cliff Branan, executive director of the Windfall Coalition, told The Oklahoman he was happy with the legislation, but, he also wants new production taxes on wind energy — which, no doubt, would also further change the original agreements which brought the turbines to the state.
(What an double entendre for a collection of oil and gas moguls – the Windfall Coalition. No industry has received more windfall profit treatment from state government, and now it is pushing the machinations for the fall of ifs small wind-driven rival.)
And, when exposed,/ they just scream their lies louder/ as if the truth/ won't eventually come out…
Leave it to Mike Gundy to get in on last week's prevarications.
The Oklahoma State football coach ordered Alamo Bowl rings for his team which proclaim an 11-2 season record.
Yes, the Cowboys lost a game to Central Michigan on a hail-Mary play that should not have been snapped. But, the ball WAS snapped; the pass completed for a touchdown and that loss contributed to OSU's 10-3 record.
Maybe he thinks this bit of sleight on hand will cover up his failure to get his squad ready for a supposedly lesser opponent. But, folks in other colleges, jucos, high schools, middle schools and elementary schools can count up to ten — and three.
What a great recruiting tool. Lying Mike can promise undefeated seasons and national championships — and deliver bogus rings to proclaim such results regardless of the real won-lost record.
Gundy's dumb stunt gives credence to dumb jock stereotypes and made the state-funded school and state laughingstocks again of national pundits. Great publicity.
It won't be long/ before he lies again.
We can't examine public lying without a reference to the Liar-in-Chief.
Remember when President Trump was reading the riot act to North Korea's Kim Jong Un? Remember that aircraft carrier steaming into those troubled water off the Korean coast?
At that time, that same U.S.S. Carl Vinson was on maneuvers among the islands of Indonesia – and heading in a southwesterly direction. For the map challenged, Korea is thousands of miles to the northeast.
And that our president gives lips service to environmental causes on Earth Day while spending every other day of his life gutting environmental protections is not only a lie, but also an insult to every American with an ounce of sense.